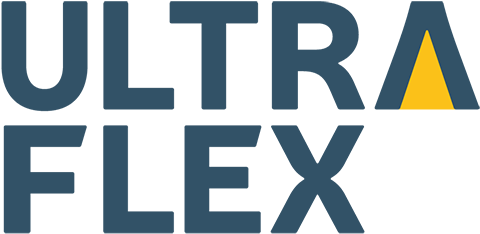 High Performance Liquid Waterproofing System
ULTRAFLEX is a high performance liquid membrane system for waterproofing new and existing:
Flat roofs | Balconies | Terraces | Walkways | Gutters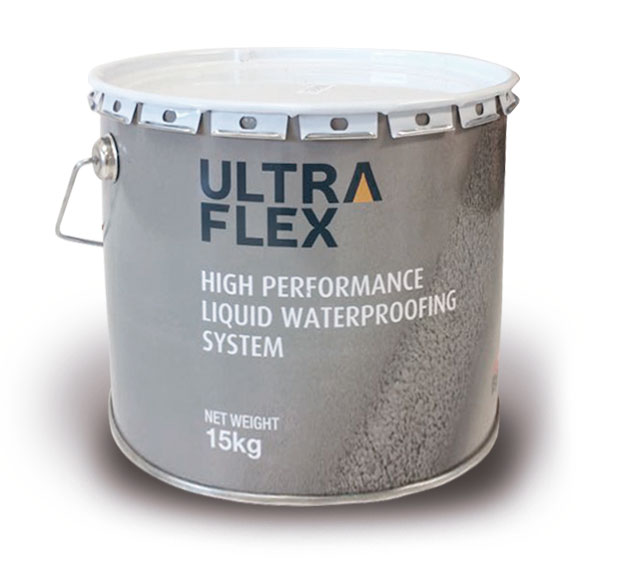 ULTRAFLEX is designed to be used by industry professionals and used in conjunction with Ultraflex matting, the system forms a seamless membrane which can be applied to a variety of surfaces.
Torch-on membranes | Single ply | Plywood | Metal | Asphalt | Concrete | others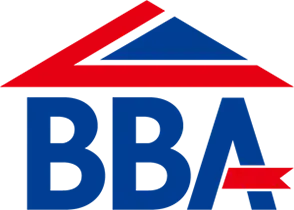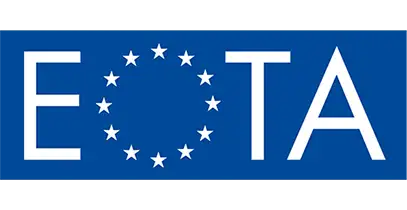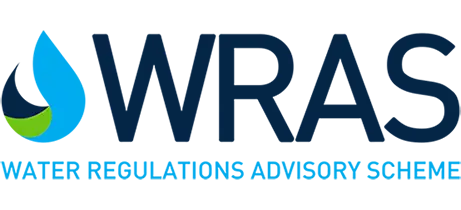 Waterproofing applications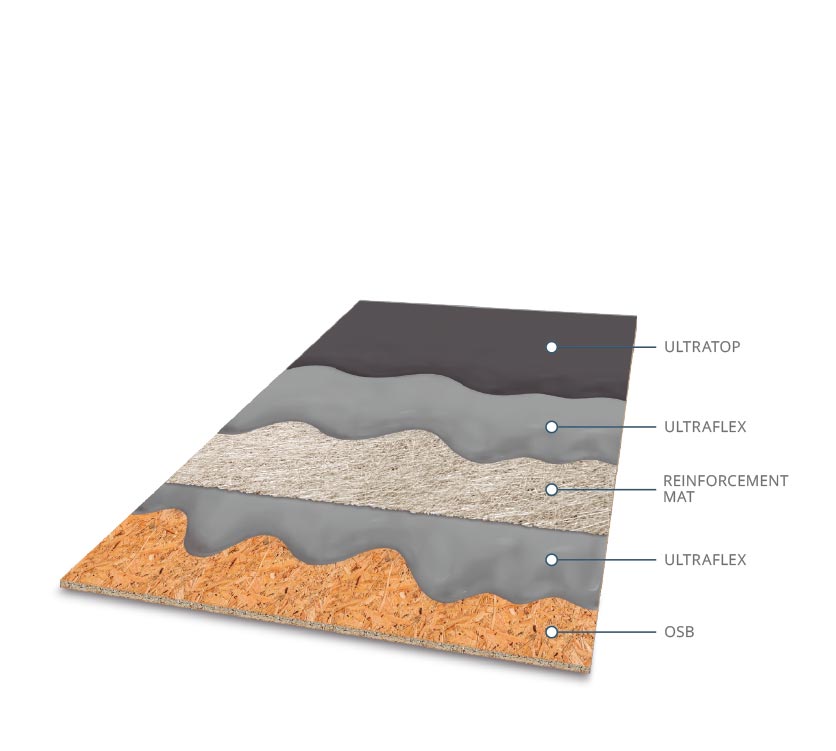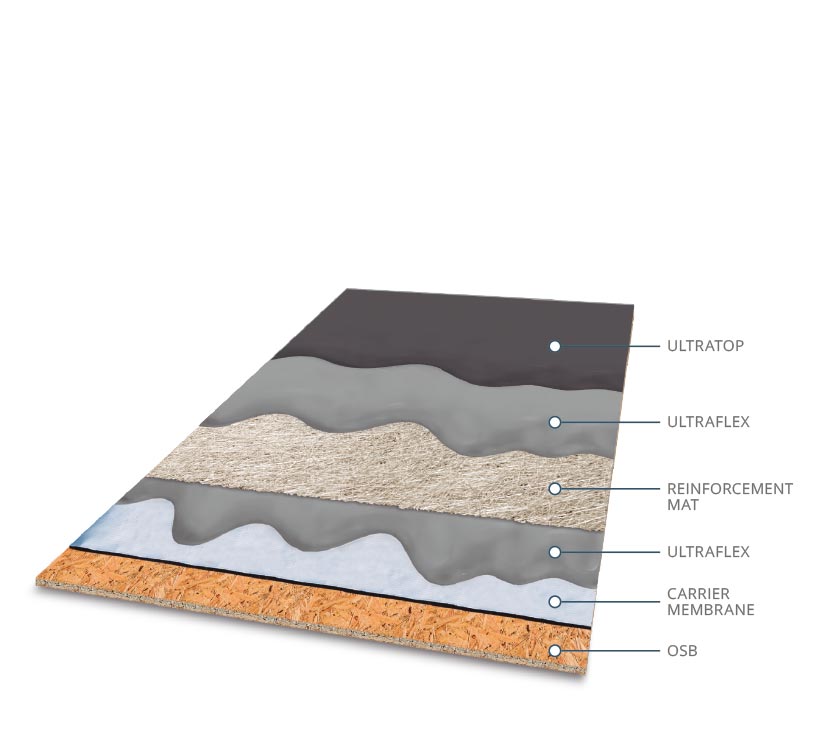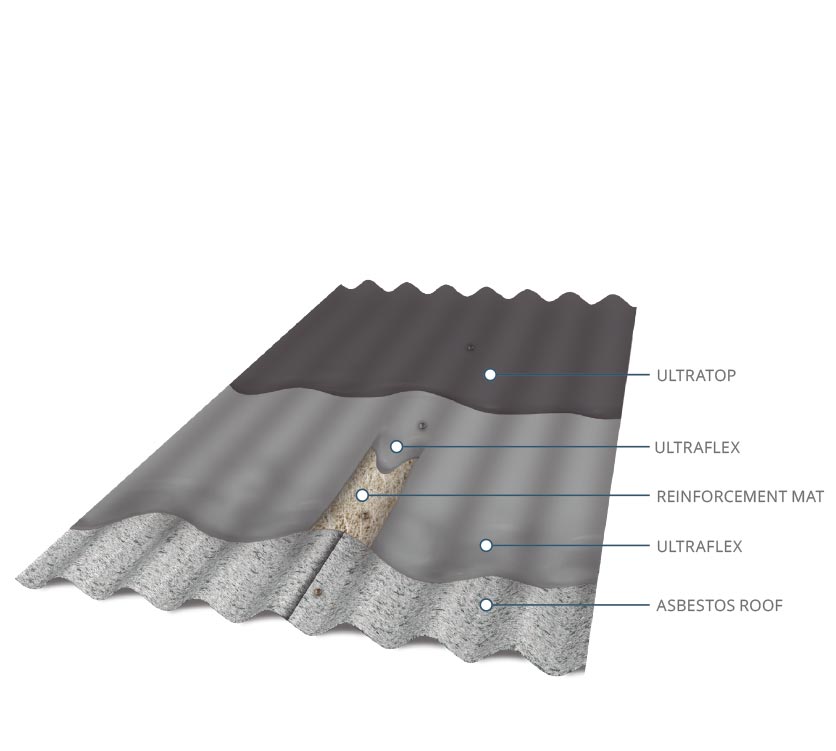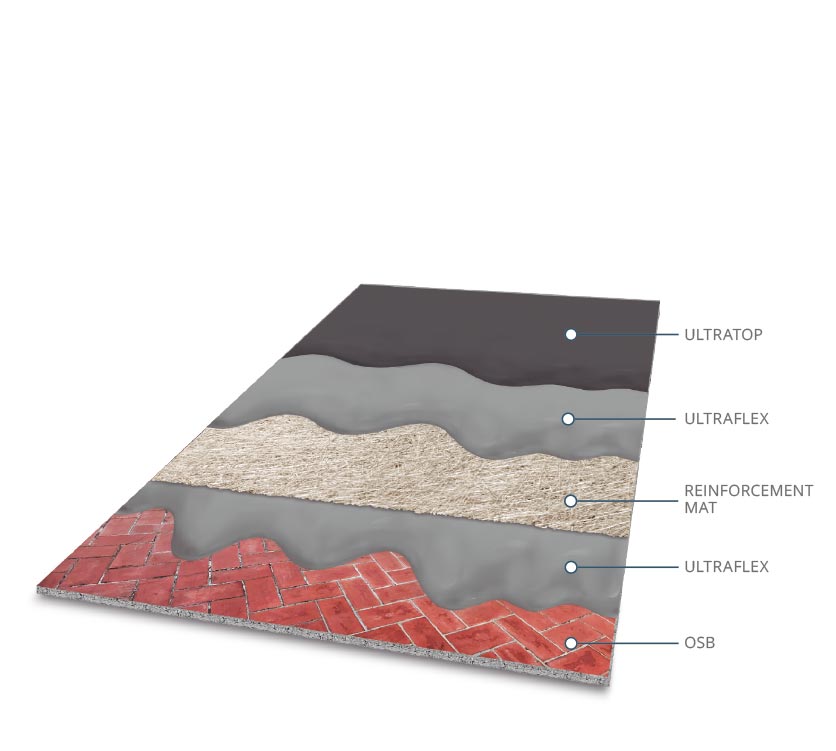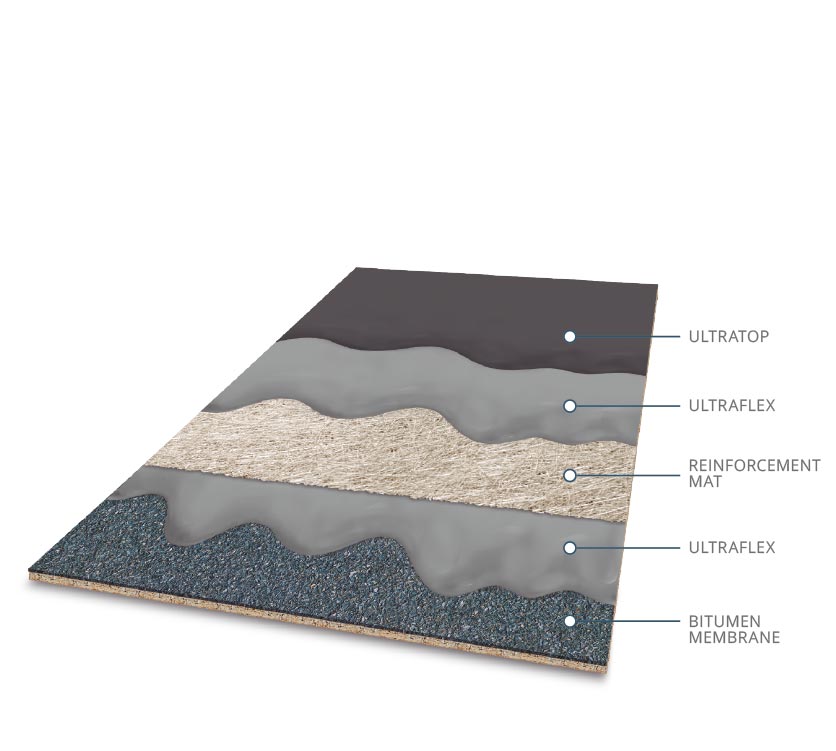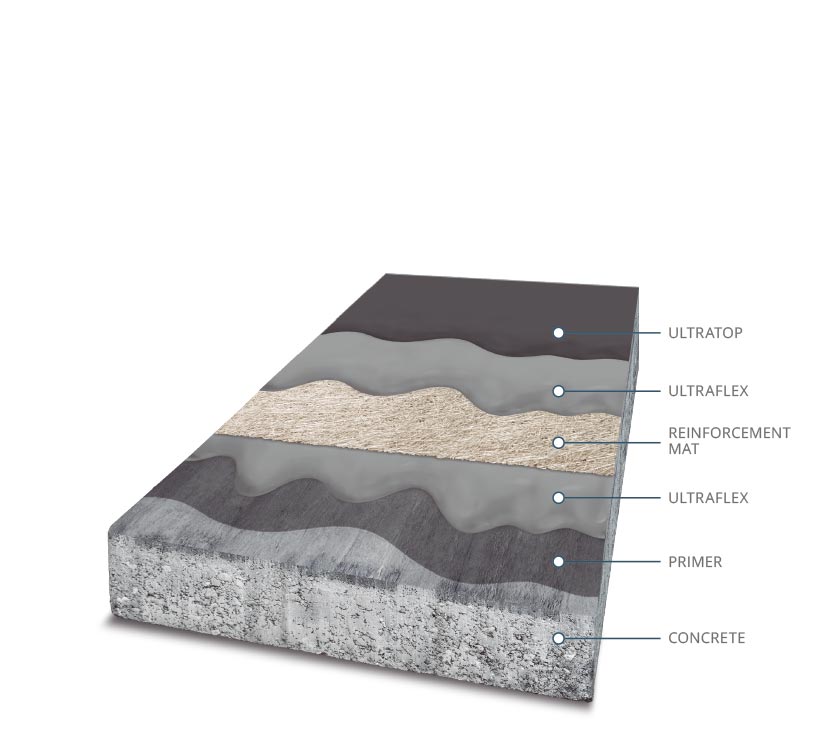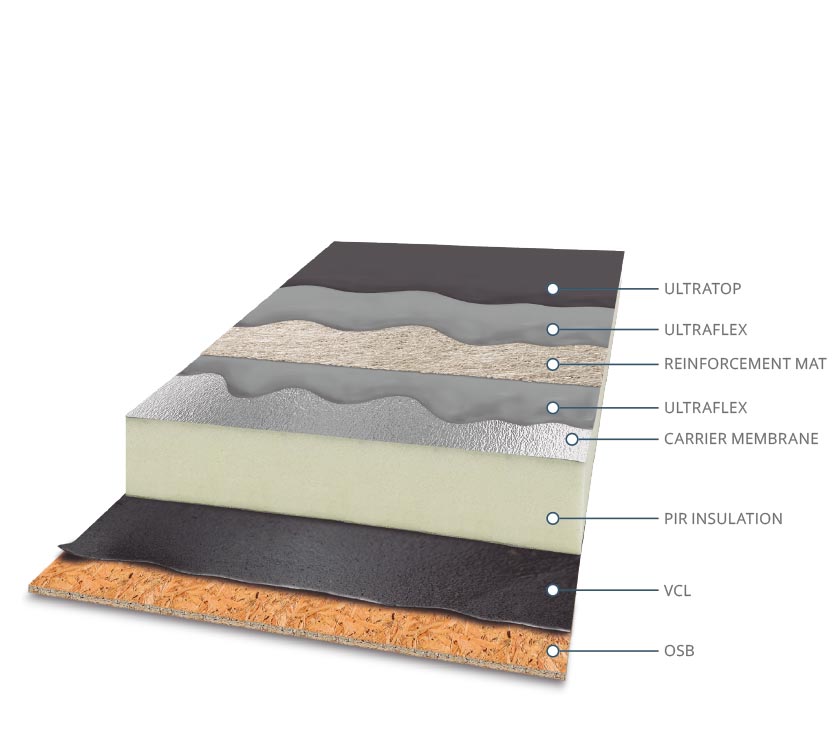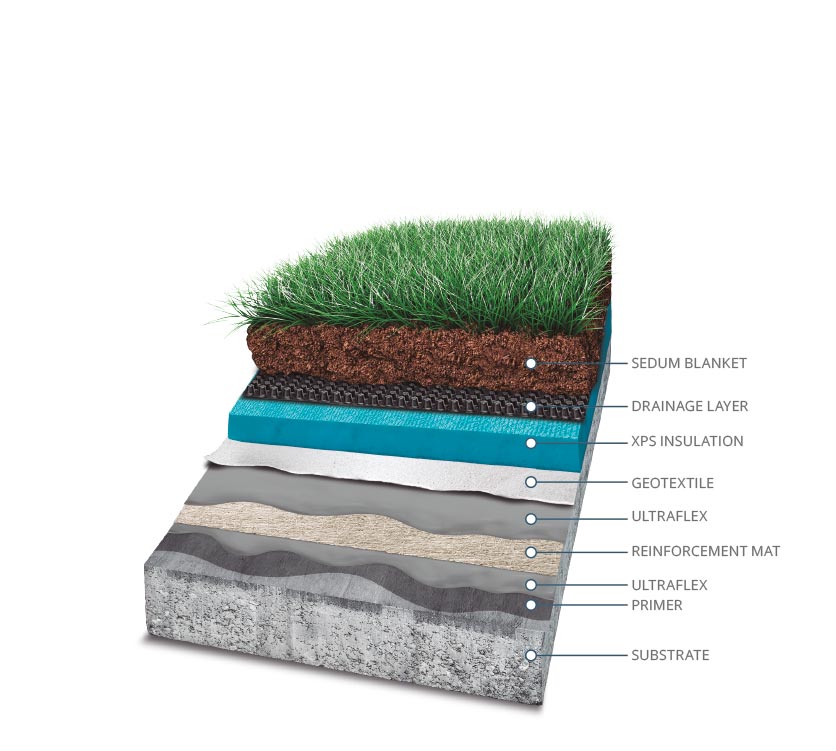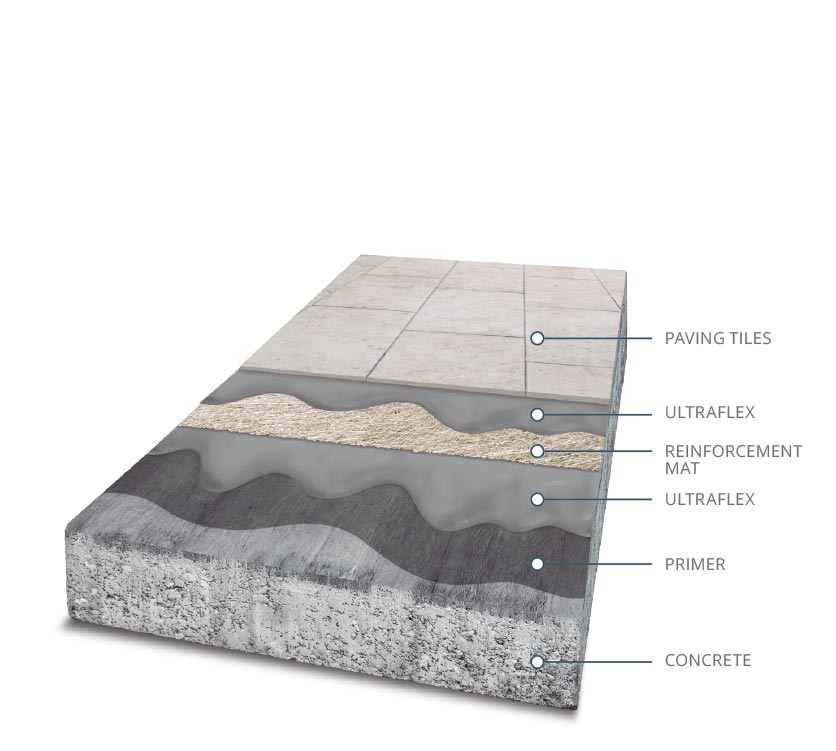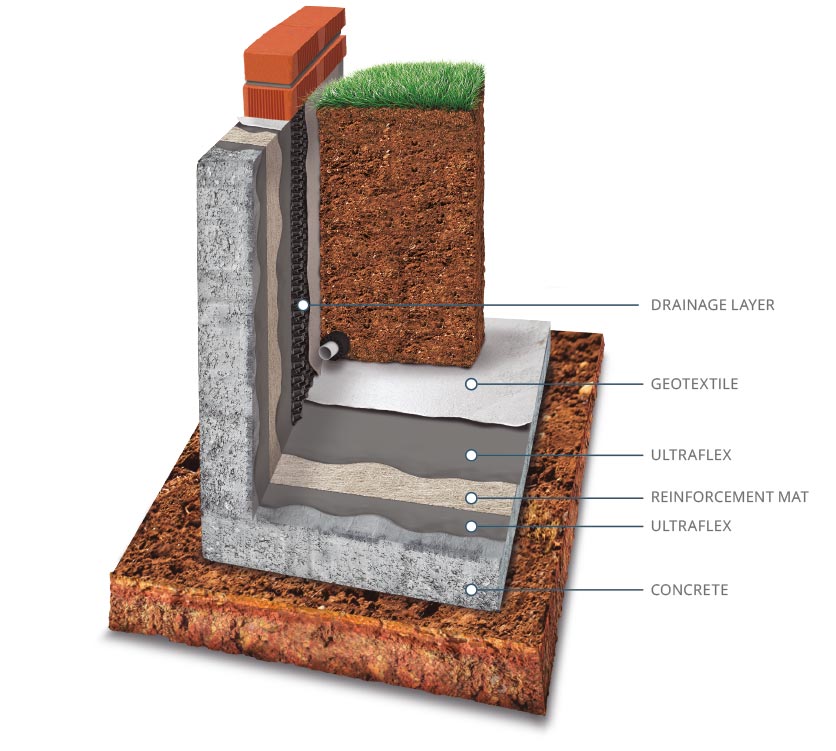 Check the substrate is clean and in good condition.
Application temperature must be between 5 – 35ºC.
All trims must be fixed prior to Ultraflex application.
Use Ultraflex sealant to seal any cracks or gaps.
Open the drum and stir before applying Ultraflex.
If product is left to stand on site, stir again before application.
Apply Ultraflex liquid as described below, first to details and perimeters and then to the flat area.
Apply Ultraflex liquid wet-on-wet by applying a generous coat of liquid first, then dry rolling the matting into the liquid and finally applying more liquid on top to achieve the required thickness. Ensure the matting is fully encapsulated without pinholes or tenting.
At this stage the roof is watertight and will resist rain.
Typical coverage is 8-10 sqm per drum although this may vary depending on substrate.
After applying the waterproofing layer, check for pinholes or any dry areas that may require more liquid.
Once the Ultraflex membrane is dry, apply a layer of Ultratop topcoat within 48 hours.
Check the full application sheet for specific substrates and systems.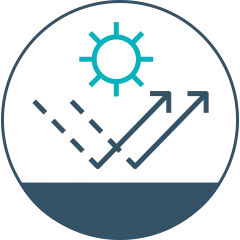 Provides long term UV resistance.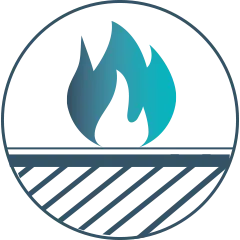 Ultraflex membranes hold Broof T4 fire classification.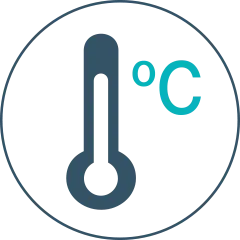 Ultraflex has been tested down to -35C.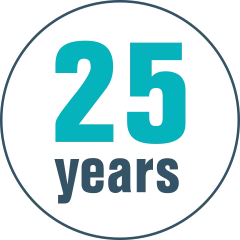 Certified Lifespan in excess of 25 years.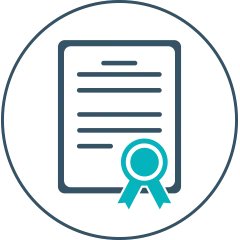 Available for 15, 20 and 25 years.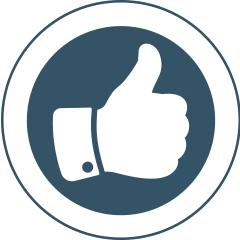 Manufactured to the highest quality standards.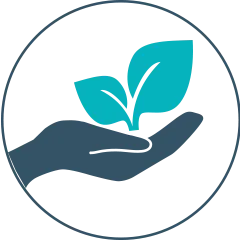 ISO14001.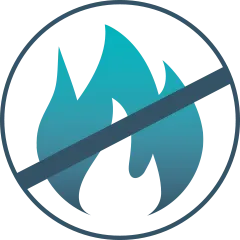 No naked flames required.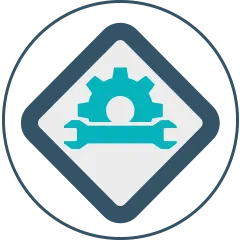 CFC & HCFC free.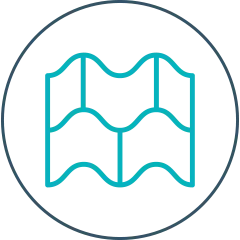 Ultraflex provide a modern and aesthetic roof finish.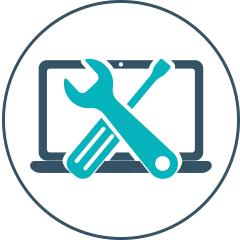 Technical reports and CAD drawings available.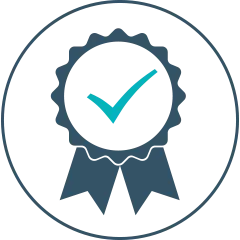 Certified to the highest standards, BBA, CE, WRAS approval.
BBA certified for life in excess of 25 years.
NHBC and Green Roof Approval.
Ultraflex can be used on new or existing roofs, walkways, balconies, gutters, etc.
Ready to use straight out of the tin, application with solvent resistant roller.
Use fully reinforced with Ultraflex matting ensures easy 'wet on wet' application.
Can be used all year round – moisture curing.
Fully trafficable when cured.
Instantly rain resistant once the matting is encapsulated.
Once installed, forms a seamless membrane.
Excellent adhesion to different substrates: plywood, bitumen membranes, asphalt, metals, brick, concrete, wood etc.
Fresh concrete must be cured for 28 days.
On EPDM and TPO it is recommended to install a patch test to check compatibility.
Do not use silicone sealants. Always use ULTRA-FLEX sealant or other compatible PU based mastics.